My name's Oisín Hoy
I'm a Personal & Professional Life Coach in Dublin, Ireland
I help people like you figure out your best way forward
How can coaching help you?
With so much information coming at us it can be easy to forget what our goal actually is
Coaching is a great way to clarify what your goal is and devise an action plan to work towards it
Often, people don't have a goal when they initially come to me for coaching so finding a goal is the first goal in that scenario
In order to move forward it's important to know where you are now
We'll run through what you're currently doing, what has worked in the past, what hasn't worked before, and explore other areas of your life that might affect your goal
The goal here is to build a realistic picture of where you're at
We'll run through a list of the options that you have identified for yourself
Through this process you'll get a feel for which ones sit right with you and which don't, leading to a more concise list of options
The goal here is to cut your list down to the options that you feel are best for you
Choose your best way forward
By this stage you'll have gained a great feel for the options you have remaining
You'll be ready to take action on them
The goal here is to help you identify which actions are right for you to get you moving towards your goal
You'll leave the session feeling empowered knowing what your next steps are
Working with Oisin was a great experience. I've had coaching before but Oisin brought a fresh approach, using simple yet extremely effective tools and techniques. He is very personable and we developed a great rapport in a short period of time. With his support, I've made so much progress with how I approach and manage challenges. I'm in a great place now to take next steps.
"I have worked with Oisin for 6 months, and even though I was not sure what I was getting into at first, I started noticing the progress & realizing the positive impact of the sessions early on. Oisin's insightful questions, patience, coaching & motivation have helped me a lot both on a personal & professional level. The sessions with Oisin & the personal work between them (very important!) have been super impactful & motivating. I now know what I am striving for, & feel more confident about the future. I have realized many things throughout my time working with Oisin and started acting upon many of them, & I am sure that a lot of other people would benefit from these sessions too. Give it a try & see for yourself!"
"I really enjoyed the few sessions I had with Oisin which were focused on my personal life and development. Oisin is a very approachable and non-judgmental coach, who makes you feel comfortable from the beginning, which I found to be essential when using such services. He is a coach who listens very well and then asks pertinent questions that ultimately guides you in the right direction. I would recommend Oisin to anyone who needs guidance and deepen their thought process to the next level!"
"Oisin was really great to work and he made the process very easy for me to get to grips with. As someone who had never done life coaching before, Oisin was there to help and he made me feel very comfortable during our time together. For me personally, I think the life coaching really helped with clarity on aspects of my life that were quite muddled in my mind at the time and in turn helping me to make decisions which were beneficial and meaningful to me."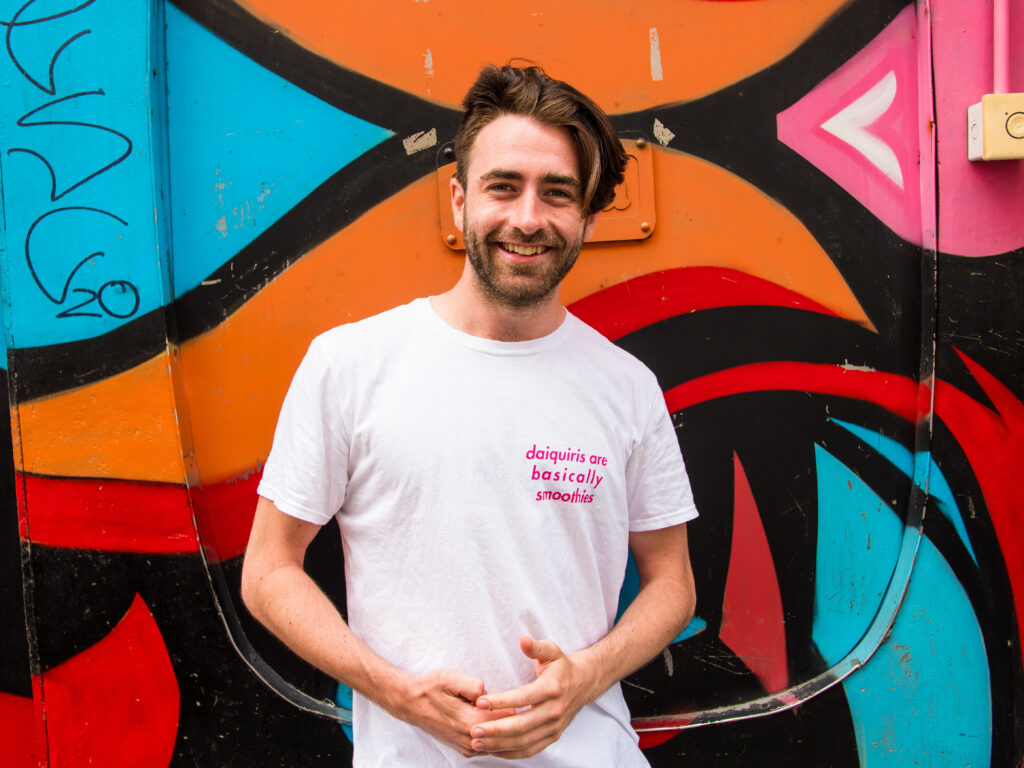 My name's Oisín Hoy, I'm from Clontarf, Dublin, Ireland. I'm a life coach, web designer and lover of life.
I love helping people figure out their best way forward. There's a special feeling I get when I see a client have a transformative, lightbulb moment during a session.
I've been coaching for over a year now and have witnessed some incredible transformations in my clients. These transformations are what I love about coaching and I want to share the power of coaching with the world.
I trained with the Irish Lifecoach Institute and have a Bachelor of Business Studies from Dublin City University. I've spent time working in China and Ireland and speak Spanish and Irish at conversational levels
I also enjoy hiking, sea swimming (even in winter!!) and meeting diverse people from around the world, having visited 60+ countries so far. 
60-minute 1-on-1 coaching session
3x 60-minute 1-on-1 coaching sessions
9x 60-minute 1-on-1 coaching sessions

Review after each set of 3 sessions